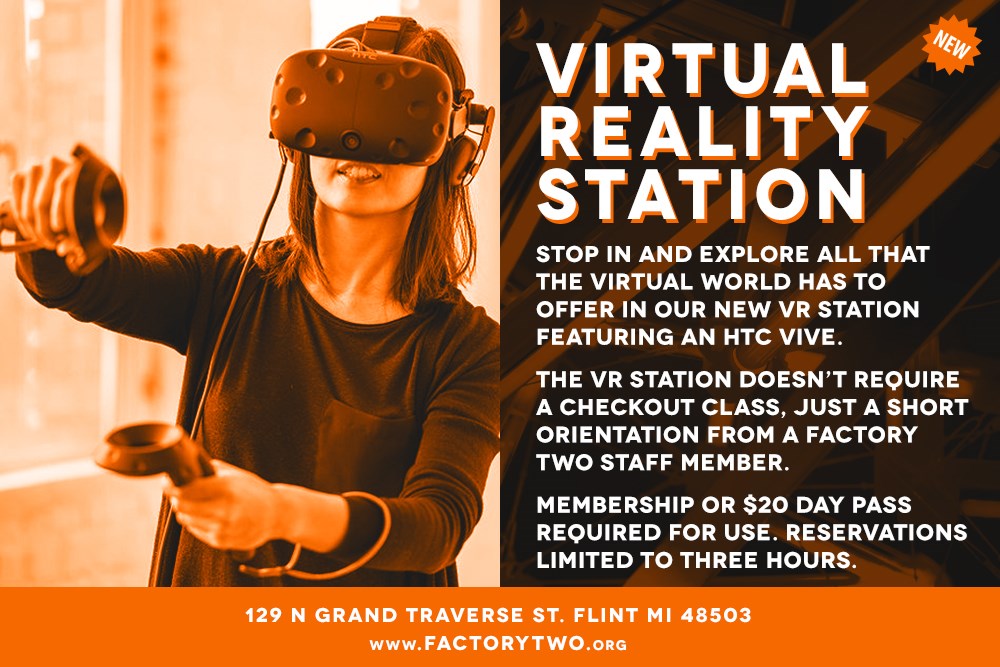 Leave the everyday world behind as you explore the frontiers of virtual reality at Factory Two. We've got the hottest VR titles loaded up and ready to amaze at our new Virtual Reality Station — and we're always updating our library!
Traverse the globe in Google Earth VR and learn about our planet using data collected from NASA's earth science satellites with In Orbit's multi-sensory, interactive experience. Try repairing a robot or exploring the human body through CT scans in The Lab.
Create your own virtual environments and 3D objects with Blocks and play with virtual particles in the elegant physics sandbox game Cosmic Sugar VR. Microsoft Maquette frees the artist within to create fully immersive virtual worlds from the ground up — or you can try your hand at painting a three-dimensional masterpiece in Tilt Brush.
Swing between skyscrapers in Spider-Man: Homecoming, slay dragons in Elder Scrolls V: Skyrim, or try to keep the beat with your energy blades in Beat Saber. All of this and more is yours to explore in Factory Two's new VR Station!